Anne Thessen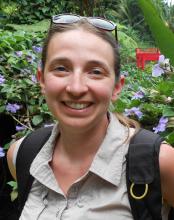 Current Affiliation:
Ronin Institute for Independent Scholarship
CV:
Interests:
I have become involved in several data-centered infrastructure projects including the Encyclopedia of Life, the International Census of Marine Microbes, the Data Conservancy and the NSF EarthCube project. I am a part of the Semantics and Ontologies Group and the Integration of Biology and Earth Sciences Data Group within EarthCube. I currently have funding (in collaboration with a semantic web specialist) to extract text from the Encyclopedia of Life, perform Natural Language Processing on that text, assign URIs to terms and create triples describing species associations.