Cliff Kim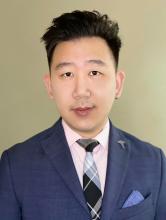 Current Affiliation:
Current Email:
Google Scholar Link:
CV:
Interests:
Clifford is a pre-medical post-baccalaureate student at Georgetown University looking to pursue medicine and specialize in oncology. Prior to his academic career, Clifford was in Management and IT Consulting specializing in program and project management, enterprise IT implementations, and innovative automation solutions for Federal healthcare programs. At the Ries Lab of Butterfly Informatics, Clifford supports the Automation workstream which automates the translation of natural language traits data and atomizes it to standardized and structured data. Outside of his academic career, his interests include blacksmithing, woodworking, and automotive tuning and engineering.
Publications
2022
Vaughn Shirey, Elise Larsen, Andra Doherty, Clifford A. Kim, Faisal T. Al-Sulaiman, Jomar D. Hinolan, Micael Gabriel A. Itliong, Mark Arcebal K. Naive, Minji Ku, Michael Belitz, Grace Jeschke, Vijay Barve, Gerardo Lamas, Akito Y. Kawahara, Robert Guralnick, Naomi E. Pierce, David J. Lohman, Leslie Ries. (2022) Lep Traits 1.0: Butterfly Traits 1.0: A globally comprehensive dataset of butterfly traits. Scientific Data 9:382