Madeline Lee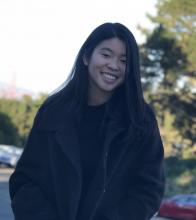 Current Affiliation:
Georgetown University
Current Email:
Google Scholar Link:
CV:
Interests:
Madeline is a student in the McDonough School of Business (2019) majoring in Operations Management and Computer Science. She also volunteers at the Maker Hub on the first floor of Lauinger Library. She currently conducts analysis/visualization on citizen science butterfly/dragonfly/bird data and also assists with raising butterflies in the lab.