Sarah Baldino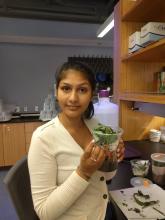 Current Affiliation:
Sidwell Friends School
Current Email:
Google Scholar Link:
CV:
Interests:
I'm a rising senior at Sidwell Friends School and I plan to pursue ecology and environmental science once in college. Although I have past experience working with benthic macroinvertebrates, I'm fascinated by butterflies. I'm especially interested in how butterfly populations are projected to respond to climate change.
Favorite Links: